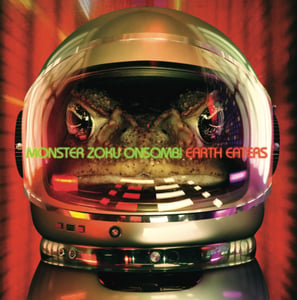 $

25.00
With more growl than a werwolf convention, EARTH EATERS mauls your mind with that bitey MZO! sound.
Lots of Bass, and the signature kookiness that sets them apart from squares!
Dont muck about - BUY IT!
CD Track Listing
1. Suicide Sine Wave
2. ExterminAPE
3. Drag Stripper
4. Earth Eaters
5. Munket
6. Children of the Atom
7. Scatching Beauty
8. Matterhorn Stab
9. Frankin'stein
10. XYLOPHOBIA
11. Raggiddim
12. LA VIDA ME SONRIE LA HIJA DE PUTA
13. Peace Flowers
14. Team Siouxsie
15. Russian Vodka Party (Featuring The Moscow Breakcore Choir)
Russian pressing 2008.