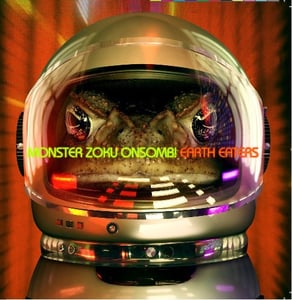 $

35.00
Double Vinyl Gatefold released on Death$ucker Rec. UK 2009
Side A
Earth Eaters
Matterhorn Stab
La Vida Me Sonrie La Hija De Puta
Side B
Children of the Atom
Exterminape
Scathing Beauty
Side C
Frankin'stein
Suicide Sinewave
Drag Strippers
Side D
Raggiddim
Team Siouxsie
Xylophobia
Artwork by Justin Overell
www.iondesign.com.au
If you live outside of Australia, it would be cheaper for you to order the Vinyl release direct from Death$ucker Records in the UK:
http://www.dswat.net/catalog/product_info.php?products_id=2553
CD Track Listing
1. Suicide Sine Wave
2. ExterminAPE
3. Drag Stripper
4. Earth Eaters
5. Munket
6. Children of the Atom
7. Scatching Beauty
8. Matterhorn Stab
9. Frankin'stein
10. XYLOPHOBIA
11. Raggiddim
12. LA VIDA ME SONRIE LA HIJA DE PUTA
13. Peace Flowers
14. Team Siouxsie
15. Russian Vodka Party (Featuring The Moscow Breakcore Choir)
PLEASE NOTE: this is the CD / Russian pressing of Earth Eaters.
! attention !
WE HAVE REMOVED THE CD VERSION OF EARTH EATERS FROM OUR BIG CARTEL SHOP. IF U WANT THE CD VERSION - PLEASE EMAIL
penelope AT monsterzoku.com
.. I wont bite ;)